From taking a deep dive into what Federal and State budgets mean for the Far North, to welcoming milestone inaugural flights from Tokyo, to investments in the Cairns Health and Innovation Precinct, to calls for you to have a say on critical water supply proposals for the Atherton Tablelands – there's certainly been a wide range of sectors in which we have been engaging.

Confirmation of additional Federal and State funding to catalytic infrastructure at the Cairns Marine Precinct has been a highlight, providing a further boost to diversification of the regional economy.  You'll hear more about the Common User Facility project at the Precinct in the months to come.
And the visits by leading Federal and State cabinet ministers – with Finance Minister Senator Katy Gallagher and Queensland Treasurer Cameron Dick – speaking to our members underpins the importance the region plays at both Commonwealth and State level.   We will continue to work hard to ensure we stay top of mind as we work with you to build our priority areas of focus.
But it has also been a time to mark personal milestones with the sale of the much-loved Ireland business by our inaugural life member, Richard Ireland.  And our board also farewells Chris Boland who steps down as CEO of Ports North after a stellar 30-year plus career at the organisation, the past 13 years as CEO.  We look forward to continuing to welcome their insights and wisdom to the organisation.
And it has been a time to welcome new leaders to the region with the investiture of James Cook University's Chancellor Prof Ngiare Brown.  And there was no better place to be for entrepreneurs and innovators than the jam-packed and inspirational Tropical Innovation Festival.
We also want to highlight two opportunities for members to have your say on matters of vital importance – securing water supply for the Atherton Tablelands and on housing supply.  You can find more information on both these important opportunities to be heard below. 
As we look ahead to the final half of the calendar year, there is much activity underway.  Some key areas to look out for include further detail on the Defence Strategic Review, the region's closer engagement with the Pacific, and the hardening of Northern Australia.  To ensure we are part of the conversation, I will be representing you at the Developing Northern Australia conference in Darwin where key leaders will be discussing implications for the region.
We'll also be attending the Regions Rising National Summit by the Regional Australia Institute in Canberra to shine a light on the push to 'rebalance the nation', celebrating the regions while ensuring we have adequate infrastructure to meet the needs of growing populations.
We're also seeing significant demand and growth in key sectors which fuel our connectivity we'll be working hard with Cairns Airport and Queensland Government to increase our international air services and build out strong export markets for our premium agricultural and horticultural produce.
 
And of course, we're on the eve of CIAF which celebrates much of what we love about the richness of our regional culture.

Look forward to seeing you at our upcoming events where we can update you on these important initiatives –you can look forward to hearing from the Leader of the State Opposition David Crisafulli as he responds to the Queensland budget (see link below), and later, hearing from corporate and public sectors leaders on matters as diverse as integrity in leadership, and the energy transition.

Watch this space…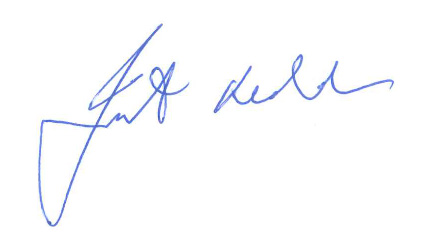 Jacinta Reddan
Chief Executive Officer
Advance Cairns
Historic milestone with Cairns and Tokyo direct flights launched
We welcomed the first of what is expected to be 30,000 visitors from Japan with the launch of the inaugural Virgin flights which connect Cairns with Tokyo's downtown airport, Haneda.
The route, launched in partnership with Cairns Airport and the Queensland Government, has been enabled by the Attracting Aviation Investment Fund.
Virgin Australia announced this would add more than 2000 seats between Cairns and Japan, with Japanese visitors relishing the chance to explore our natural attractions such as the Great Barrier Reef, the Wet Tropics Rainforest and to see our unique wildlife.
This critical connection sets Cairns up as Australia's northern gateway from Asia. We will continue to work hard with Queensland Government and Cairns Airport to drive more direct services from Asia, to bring both tourists to the region and to provide growing export markets for our regional produce.
Queensland Budget 2023-24
We welcomed funding across infrastructure, business and maritime training as part of the 2023-24 Queensland Budget tabled last month.
The funding announcements will benefit business and industry with confirmation of funding for projects and infrastructure critical for the region's future economic growth and prosperity, particularly for the diversification of the economy.
We attended the State Budget briefing in Queensland Parliament led by Treasurer Cameron Dick and were particularly pleased to see that the $16m for the much-needed expansion of the TAFE Great Barrier Reef International Marine College will flow immediately across the next two years was fantastic to see.  This will help to provide much needed maritime workforce training in the defence and commercial sectors.
Other key highlights:
A further $30m in matched funding for the Common User Facility at the Cairns Marine Precinct bringing total investment to $360m
$4.4m over four years for the establishment of a Skilled Workforce Attraction office
$30.9m for the Cairns Western Arterial Road duplication between Redlynch and the Captain Cook Highway
$37m for a range of projects at Cairns Hospital including a new surgical centre, new mental health unit and expansion of the emergency department
To view the full Budget Papers and regional highlights visit: Queensland Budget 2023-24
Breakfast with the Queensland Treasurer
And we were pleased to bring that briefing directly to members when Treasurer Cameron Dick MP outlined the budget and it's impact for Far North Queensland just days later here in Cairns.

Together with Assistant Minister for Treasury Charis Mullen MP and Member for Cairns Michael Healy MP, a sell-out audience heard directly from the Treasurer, of the State's strong position with debt levels well below those forecast pre-Covid.  We'll continue to push for investment which further strengthens the regional economy as we head towards a State election next year.

Great to see so many members take advantage of the opportunity to learn more about the budget.
And then there's the Federal Budget – Senator the Hon Katy Gallagher
Let's not forget it has been just a few weeks since the Federal Budget was tabled in Canberra and we were delighted to host Finance Minister Senator Katy Gallagher in Cairns to outline the budget and share a broader economic outlook.  The maritime precinct was again in the spotlight with Federal funding of $180m confirmed, underpinning the importance of the maritime and defence sector in the nation's north.

Terrific to work with Senator Nita Green who works hard to ensure that Far North Queensland is well and truly on the radar for Federal Government decision makers.
Designs revealed for JCU clinical and research centre
Cairns' Health Innovation Precinct is a step closer with the release by Advance Cairns Platinum Member James Cook University of designs for the Cairns Tropical Enterprise Centre. 
 
The designs for the striking four-storey building will house a multi-disciplinary clinic and will combine with facilities for clinical skills training, as well as teaching and research in medicine, nursing, allied health and a broad range of related disciplines.
 
These facilities will be essential to service the health needs of the region's growing population and are an integral part of the Cairns Health and Innovation Precinct.
 
The drawings of the building, to be built in Charles St, North Cairns, were revealed by Vice-Chancellor Prof Simon Biggs together with the Chair of the Cairns and Hinterland Hospital and Health Service Clive Skarott and Chief Executive Leena Singh, Cairns Mayor Cr Bob Manning and elder Henrietta Marrie AM.
Water – Where it all begins.
Have your say: draft Regional Water Assessment
Two significant initiatives which could add 15-20% extra water into the Atherton Tablelands' major agricultural irrigation scheme are 10-20 years from reality, despite being identified as top priorities in a multi-million dollar State Government review released this week.
A pipeline from privately-owned Lake Mitchell into the Barron River and the long-touted North Johnstone Diversion Scheme into Tinaroo Falls Dam would provide almost 23,000ML a year for the Mareeba Dimbulah Water Supply Scheme (MDWSS), according to the State Government's Draft Regional Water Assessment (RWA) – which is now open for public consultation.
Water use from the MDWSS is currently around 140,000ML each year, underpinning agriculture output from the region worth more than $733m (2020-21) in gross regional product annually.
The Tablelands is one of four regions in QLD prioritised by the State because it says each has 'the potential to achieve significant regional economic growth through investment in water'.
While the draft RWA released this week recommends detailed business cases for these two projects, its proposed timeline pushes these investigations back to five and 10-year horizons respectively.
The RWA estimates the North Johnstone diversion's cost at $115m-$150m to produce up to 11,400ML annually while the Lake Mitchell transfer option would allow additional allocation to supply into the MDWSS from Tinaroo Falls Dam and has an estimated cost of $74m and up to 11,500ML in extra water.
Advance Cairns, which has long been advocating for greater investment in water security for agriculture on the Tablelands (with the North Johnstone diversion being a key priority), has been part of the RWA stakeholder group through our Chair Nick Trompf.
Now is the time to have a say on the future of water security in the Tablelands region with the State undertaking public consultation this month as well as running community 'drop-in' sessions as follows:
Atherton Hallorans Hill 2-12 Centenary Drive, Atherton 11 July 2023 10 am – 2 pm
Mt Garnet Shire Hall 18 Garnet Street, Mt Garnet 11 July 2023 10 am – 2 pm
Dimbulah Memorial Hall 29 Raleigh Street, Dimbulah 12 July 2023 10 am – 2 pm
Cedric Davis Community Hub 43 Anzac Ave, Mareeba 13 July 2023 10 am – 2 pm
Member spotlight | James Cook University 
It was a very special moment at James Cook University when Professor Ngiare Brown was formally appointed Chancellor at an investiture ceremony a the Townsville campus.  A proud Yuin Nation woman and JCU alumni, Professor Brown was one of the first Aboriginal medical graduates in Australia and has dedicated her life to providing better healthcare for Indigenous Australians.
Welcome Professor Ngiare Brown, we look forward to working with you through our partnership with James Cook University.
Member spotlight | Ireland's of Cairns
An extraordinary milestone for an iconic family business Ireland's of Cairns which is synonymous with the growth of Cairns and has been there every step (and indeed every journey) of the way over the past century.

Not only does the business celebrate its 100th anniversary but with that has come handing over the baton with the sale by Advance Cairns founding life member Richard Ireland and his brother David Ireland to new owners.  But the Ireland family's commitment to giving back to the region goes far deeper than the business alone with a strong and rich tradition of engagement and support of a number of key community and charity causes which have changed the lives of countless numbers of local families and individuals.  It is a Cairns corporate story which speaks to the deep community ties of our largest businesses, a hallmark of the region.  

A very warm welcome to Jon Maurice, the new dealer principal.
Member spotlight | Ports North
Advance Cairns pays tribute to outgoing board director Chris Boland who steps down following his retirement as CEO of Ports North.
The good news is that Chris, who has served on our Board for 10+ years, has agreed to continue to serve on our Advisory Council.
Chris' career with  Ports North has spanned significant milestones, and during his 13 years as CEO he oversaw the successful delivery of region defining projects such as Cairns Cityport and the super-charged growth of the cruise shipping sector, and also ensured the management and development of vital regional ports in Cape York, the Gulf of Carpentaria and the Torres Straits were a major focus for Ports North. 
As CEO, Chris managed the 30-year Two-Port Master Plan for Cairns and Mourilyan which established the long-term vision for both ports and has been critical in unlocking State and Federal investment into the Cairns Marine Precinct Expansion Project.  
As well as serving on the Advance Cairns board, Chris is the former chair of Queensland Ports Association and a current Board Member of Ports Australia and the Cairns and Hinterland Hospital and Health Service.  Advance Cairns chair Nick Trompf paid tribute to his contribution to the ports sector and the wider Far North Queensland Region.
Member spotlight | Cairns Airport
Some of the world's leading financiers, energy experts and environmentalists converged on Cairns for the first International Business, Environment, Climate Conference (IBECC) held in late May.  Led by Cairns Airport, this conference, hosted by Ray Martin, delivered the the promise of being a "reality check" and valuable opportunity for business and industry in helping to structure future plans for accountability and success.

This was an extraordinary collection of thinkers and business leaders sharing insight on the challenges of addressing a warming planet.  At the same time, it identified the unique opportunity for Cairns to cement it's place as Australia's centre for Green Capital.

Congratulations to Cairns Airport for assembling a world-leading program of speakers to deliver an extraordinary program, carving out major intellectual firepower – and opportunity – for the region.
Member spotlight | MiHaven
What impact has the lack of short and long-term accommodation had on your business?
Pete Faulkner of Conus Business Consultancy Services has been commissioned by MiHaven to conduct this important online survey.
All information provided is completely confidential and results presented only as aggregate, anonymised data.
Open until mid-July, this five minute survey can be accessed here: MiHaven Cairns Accommodation Survey.
New Advance Cairns Members
Welcome to Copenhagen Infrastructure Partners (CIP) joins Advance Cairns as an Executive member.  CIP is a global leader in renewable energy investments and makes significant and meaningful contributions to the green transition.  CPI will bring important understanding and insight on the energy transition and renewables to the organisation.
We say hello to SAFEgroup Automation (SGA) who has joined as a General member.  SGA is a leading Australian provider of control system engineering services.  Offering a comprehensive range of control system services, extending from electrical engineering and design through to business system integrations and data analytics.
Welcome back to Ventia who has joined as a General member.  Ventia is one of the largest essential infrastructure services providers in Australia and New Zealand. With 400 sites across Australia and New Zealand they operate across a broad range of industry segments including defence, social infrastructure, water, electricity and gas, environmental services resources, telecommunications and transport.
Advance Cairns member event
Hear from Queensland's Leader of the Opposition, David Crisafulli MP as he responds to the 2023-24 Queensland Budget and outlines the LNP's vision for the far north at this exclusive Advance Cairns member breakfast.  
Advance Cairns Platinum Members