We've had a productive and varied four weeks which have taken us to Brisbane for meetings at State Parliament, attending the opening of a major milestone for Cairns' export market development, and welcoming a senior Defence industry leader to the region. Most recently, we have been engaging with Burke Shire to see how we can support their efforts as Mayor Ernie Camp and his team face the record-breaking floods and begin to look to longer-term infrastructure needs. Minister for Minister for Agriculture, Drought and Emergency Management Australia Senator Murray Watt has since visited the region to meet with locals who have been impacted by the flooding. You can listen to Senator Watt's statement here.
We were very pleased to bring our new 2023-24 Budget submission directly to the State Government during our meetings with senior leaders including Premier Annastacia Palaszczuk, Deputy Premier Steven Miles, with local MPs Speaker Curtis Pitt, Minister for Seniors and Disability Services Craig Crawford and Assistant Minister for Tourism Industry Development Michael Healy and Member for Cook Cynthia Lui. We will continue to push for these key intiatives – which include delivery of funding for the Cairns Marine Precinct Common User Facility and for the Cairns University Hospital – in the lead-up to the regional sitting of Parliament in May.
We were also pleased to meet with Opposition members including Leader David Crisafulli, Deputy Leader Jarrod Bleijie, and Shadow Treasurer David Janetzki as well as several senior departmental officials on a range of key issues including the importance of the FNQ Regional Plan review which is currently underway.
Advance Cairns was pleased to participate in the launch of the Navy's Plan Galileo Roadshow to hear from Rear Admiral Steven Tiffen and several other presenters, including Chair Nick Trompf. Nick highlighted the importance of Defence and the broader marine sector to our region and to Advance Cairns more specifically.
We have also seen major milestones with the opening of the Regional Trade Distribution Centre by QLD Treasurer Cameron Dick which opens up significant opportunities to build our export sector particularly to meet the demand for our high-value food products in Asia (see our Export 2030 report here). You can read more on these below.
And we also welcomed the significant announcements of the opening of the 45-bed rehabilitation and acute care facility and the acquisition of land for the 32-bed surgical centre as part of the $250 million Cairns Hospital Expansion project.
Finally, our new offices at Ports North alongside our partners at TTNQ (and other important neighbours) place us front and centre in the maritime and business heart of Cairns, closer to our members. And who wouldn't love that view!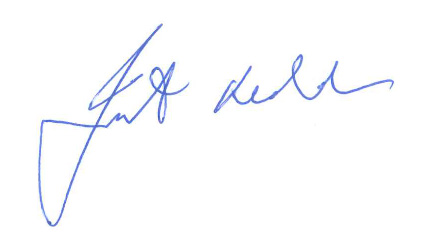 Jacinta Reddan
Chief Executive Officer
Advance Cairns
The region's agriculture and aquaculture export industry is set for a boost following the opening of the Regional Trade Distribution Centre at Cairns Airport.
The 2400-square-metre centre will enable the export of fresh produce including fish, avocadoes and mangoes to international markets, especially across Asia.
The facility contains large cold and freezer rooms, temperature-controlled spaces and ambient transit areas, with capacity for future expansion.
Cairns Airport exported food and produce valued at $40.4 million in 2021-22.
Advance Cairns' Member Portal
Advance Cairns is delighted to bring you our new Member Portal.
The portal is an online platform designed to enhance your member experience and to make it easier for you to engage with us.
Benefits include:
Easily update contact information for you and your organisation
View and download your membership payment invoices
Access exclusive member discounts for tickets to our events, including one (1) free member ticket for each organisation
Streamline management of your organisation's engagement with us by allowing you to easily manage event attendance
Retrieve historical data such as past invoices and receipts from Xero.
Primary member contacts would have received an email alert inviting you to sign into your account last week. If you have not received an email but would like to have an account set up for you please email admin@advancecairns.com.
For more information on the Member Portal please email admin@advancecairns.com.
We look forward to bringing you even more benefits in the Member Portal in the future.
Plan Galileo Roadshow launches in Cairns
Head Maritime Sustainment Division, Rear Admiral Steven Tiffen launched a series of national roadshows alongside a team of presenters in Cairns to update local Defence stakeholders and industry personnel on Plan Galileo.
The Plan Galileo Roadshow, hosted by NORSTA Maritime and the Department of Defence, discussed the implementation status of the plan as well as the establishment of Regional Maintenance Centres and the future of the division.
Continuous naval shipbuilding, increasing complexity of capabilities, and a changing strategic environement were identified as the main drivers of the local Defence and marine sectors.
Advance Cairns Chair Nick Trompf spoke about the importance of the Cairns Marine Precinct and the Defence sector to support economic diversity in the region.
New members | PwC Cairns and Launch Y(E)P
Advance Cairns is delighted to welcome PwC Cairns and Launch Y(E)P as our newest general and community members.
National compliance and audit provider PwC Australia has come on board as a general member with their Cairns office. The company developed the Detailed Business Case for the Cairns Marine Precinct Expansion Project, for which Advance Cairns has been strong a advocator.
New community member Launch Y(E)P is a local incubator for tech start-ups and entrepreneurs in TNQ. The organisation partners with local, national and international professions to provide assistant and support for businesses in our region. Read more on their website.
Australia-India trade opportunities regional roadshow | March 28
Don't miss your chance to hear from Trade and Investment Queensland (TIQ), together with the Department of Foreign Affairs and Trade (DFAT), at their regional roadshow highlighting the opportunities presented by Australia's Trade Agreement with India.
The Australia-India Economic Cooperation and Trade Agreement (AI-ECTA) Regional Roadshow will provide businesses with information on how to enter the Indian market, best business practices and more.
Keynote speakers include DFAT's Chief Negotiator AI-ECTA, Frances Lisson; TIQ's Senior Trade and Investment Commissioner of South Asia, Abhinav Bhatia; and Australia India Business Council's Queensland Chapter President, Nik Senapati.
When: 7AM-9AM Tuesday 28 March 2023
Where: Zone 1, Crystalbrook Riley
Registration: tiq.my.salesforce-sites.com/dc/reg/ecta23-cairns
Invitation to IBECC Cairns in May 2023
Business and sustainability come together with the first such global major event, which is being led by our Platinum Partner Cairns Airport, to examine the emerging mandates requiring corporates to measure entire supply chains and emission hotspots.
The International Business & Environment Climate Conference (IBECC) has been created to examine these critical issues from a corporate perspective. Hosted by Australian journalist Stan Grant, the program includes presentations from a variety of globally renowned environmental and corporate experts.
The event will take place at the Cairns Convention Centre from 24 to 26 May 2023 where IBECC will help businesses take the 'guess work' out of these critical concerns.
Click here to register or find more.
TCICA calls for freight subsidy
A report commissioned by the Torres Cape Indigenous Council Alliance has called for an urgent freight subsidy to combat extreme cost-of-living pressures driven by high transportation costs to remote communities.
The Far North Queensland Freight Equalisation Study states that high prices and low availability of quality fresh produce are negatively impacting the health outcomes of community members.
The study recommends a Freight Equalisation scheme valued between $28.1 million and $42.5 million annually, to the existing costs between Cairns and communities in Far North Queensland.
The FE scheme aims to reduce the cost of household goods and stimulate greater demand and consumption in remote Cape York and Torres communities.
Fast-track investment with TIQ
Making your business attractive to investors is a complex task.
Hear from industry experts on Thursday 23 March as Trade and Investment Queensland and Deloitte Australia deliver tailored and high-impact guidance to small and medium-sized businesses to fast-track your way to successful investment.
Building on the Investment Readiness workshop series delivered in 2019 and 2021, the Fast Track to Investment Program is a 12-month comprehensive and focussed mentoring and training program designed to shape a new path for businesses and exporters to attract investment to support growth.
What you'll receive:
Investment mentoring – provision of tailored 1:1 mentoring, training and support led by specialist facilitators supporting entrepreneurs and business on their journey to be investment ready.
Development of Information Memorandum – supporting the business in the preparation of an information memorandum that clearly captures the essence of the enterprise and the associated investment opportunity.
Pitch Readiness Training – facilitation of pitch readiness training to provide insight and guidance on how best to pitch an investment opportunity to target investors.
Assistance with Investment Matching – helping the business be matched with appropriately qualified prospective investors.
For more information and to register for an investment readiness information session, visit the Trade and Investment Queensland website.
Grants to improve energy efficiency for SMEs
Small and medium-sized businesses can apply for up to $25,000 to replace or upgrade inefficient equipment to improve their energy efficiency thanks to the Department of Industry, Science and Resources and the Department of Climate Change, Energy, the Environment and Water.
Grants range from $10,000 to $25,000 and will be allocated nationally on a first in, first served basis.
The funding aims to support businesses with 1 to 199 employees to manage their energy usage and costs, reduce greenhouse gas emissions, and increase the uptake of energy efficient technologies.
The Energy Efficiency Grants for Small and Medium Sized Enterprises Round 1 runs until Wednesday, 19 April 2023 or until funding is exhausted.
Click here for more information.
Regional Australia Institute has launched a new podcast You Moved Where?! highlighting the benefits of moving to regional areas as part of their Move to More campaign.
Podcast host Bec Bignell talks to different Australians with their own "move to more" stories, some of whom have returned to regional living and others who have moved to regions after being lifelong city dwellers.
Season one features names such as Olympian Giaan Rooney as well as Advance Cairns' own Jacinta Reddan.
Subscribe or listen on Apple Podcast and Spotify.
The year that was | Advance Cairns recaps 2022