We are delighted to welcome Cairns Regional Council to Advance Cairns as a Platinum member, further cementing our collaboration on key initiatives to advance the city and the wider region.
This important move follows a close partnership with Council on advocacy for critical projects such as securing funding for stage 1 of the Cairns Water Security project.
Council joins Cairns Airport, James Cook University and Ports North as key partners in promoting a prosperous and sustainable economic future for the region.
We look forward to working closely with Mayor Bob Manning and Council, and to welcoming CEO Mica Martin to our board.
This move comes at a critical time for Advance Cairns as we continue the process of reviewing our strategic priorities.  This will lay the path for identifying our key areas of focus as we engage with Federal and State Governments.  We were pleased to bring together key stakeholders through our Advisory Council at a recent workshop as part of this comprehensive and collaborative process.
We were pleased to welcome the CEO of the Regional Australia Institute Liz Ritchie to Cairns to lead a workshop on the collective opportunities and benefits of living in the regions. Critically, the RAI's research showed that excluding the peri-metro cities, Cairns was leading the way across Australia in attracting new residents.
As I write, we are about to travel to Brisbane to meet with a number of senior State Government ministers and officials, and members of the Opposition.  We are keen to discuss plans for the historic sitting of Regional Parliament in Cairns in May.  This will be an important opportunity for the community to engage with Parliament directly and to highlight our collective key asks and concerns.
We look forward to our event next week when we bring together experts across sectors to share insight and advice on how to manage cybersecurity within your organisations.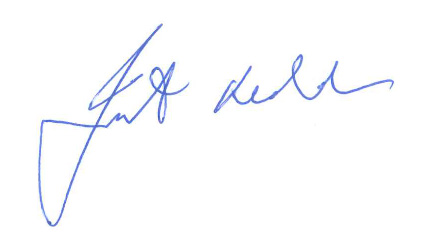 Jacinta Reddan
Chief Executive Officer
Advance Cairns
Budget submission calls for urgent delivery of funding
Economic diversification is the key to our 2023/24 Budget submission, as we call for urgent delivery of funding commitments from the State and Federal Governments.
The headline asks include delivery of:
$300m to build a Common User Facility at Cairns Marine Precinct
$50m for a permanent CQU Cairns CBD campus
$210m for upgrades to Kuranda Range Road and a business case into alternative routes.
Click here to view the full Budget submission for 2023/24.
Advisory Council brainstorms liveability, sustainability
Key industry leaders and regional stakeholders came together recently as part of our continuing process to identify and develop our new advocacy framework to help shape the future of the region.
Liveability, sustainability, diversification and innovation, geography, and jobs and skills were the key themes explored in the workshop as participants identified major challenges and opportunities for the region.
A big thank you to James Cook University's Professor Allan Dale for leading the workshop and to all participants for their contributions. 
We continue to undertake a wholesale review of our priorities and look forward to providing updates on our progress over the next few months.
Cairns' universities pave pathway to success
CQUniversity and James Cook University have ranked in the top four universities in Queensland for graduate employment outcomes, with CQU ranking second nationally.
The achievement highlights the benefits of regional study, with JCU boasting a full-time employment record of 82.1% for domestic students and CQU scoring 86.9% with a median undergraduate starting salary of $73,100, that's $5000 above the national average.
This, combined with data showing that 65% of students who study regionally stay on to work in regional areas, shows the importance of attracting and retaining students at our local universities. The message is that if students are looking for a career path and job opportunity after their degree, our two regional universities offer the best chance of success.
Congratulations to both universities, as well as Advance Cairns directors Jodie Duignan-George (CQU) and Prof Simon Biggs (JCU).
Renaissance of the regions
We were delighted to be joined by Regional Australia Institute CEO Liz Ritchie earlier this month for a stimulating workshop followed by a luncheon with Conus economist Pete Faulkner and more than 100 attendees.
A "renaissance of the regions" was a key focus for the day, with Cairns recognised as the eighth most popular regional destination for internal migration nationally, and Australia's leading regional centre not reliant on proximity to a major metro city.
Major challenges for the region included workforce and housing shortages, and an ageing population.
We were also pleased to honour Bastion Defence Consulting at the event as our newest premier member. 
Click here to view all the photos from the luncheon.
International Terminal upgrades take off
Work is set to begin on a multi-million-dollar overhaul of Cairns Airport's international terminal in the building's first major upgrade since it opened more than 30 years ago.
Australia's largest privately owned construction company, Hutchinson Builders, has been signed on to deliver the project, which will be rolled out in stages to minimise passenger disruption.
Work will begin in early April.