It's been a cracking start to the year with many of our members in the thick of business activities reporting a prevailing sense of making up for lost time.
We are looking forward to our first major event of the year tomorrow, with an economic outlook luncheon with Conus's Pete Faulkner and Regional Australia Institute's Liz Ritchie, who will take us on a deep dive into how megatrends such as regionalisation and digitisation will transform our region. I look forward to seeing you all there for what promises to be an insightful event.
Another key focus for the month has been putting the finishing touches on our Federal Budget submission. Delivery of funding for transformative projects including upgrades to the Cairns Marine Precinct and construction of a CQUniversity Cairns CBD campus remain the focus, along with calls for Cairns to play a greater strategic and operational role in the nation's deeper engagement with the Pacific.
We've started the year with a big change for the Advance Cairns team with a move into the Ports North building on the corner of Grafton and Hartley Streets. This new central location sees us working alongside our close partners at Ports North, TTNQ and State Government. The office sees us looking out to the cruise terminal and the Marine Precinct, as well as being adjacent to the Cairns Convention Centre, serving as a constant reminder of these key economic drivers for the region.
Many of you would have seen the launch of the Federal Government's $286m National Cultural Policy yesterday, which is timely as we welcome the return of the Cairns Tropical Writers' Festival after a long pandemic-induced hiatus. More information on the festival can be found below.
We look forward to reconnecting with you tomorrow or seeing you at future events. It is going to be a big year ahead with a number of major projects nearing completion. We look forward to updating you on these milestones during the year.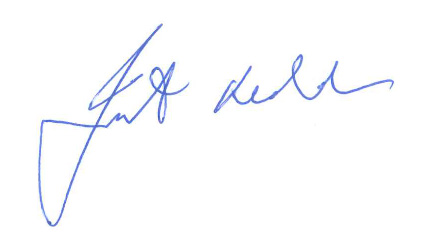 Jacinta Reddan
Chief Executive Officer
Advance Cairns
Economic outlook event: How megatrends are driving mega-change in TNQ
We look forward to seeing all of our registered attendees at our first event of 2023 as we take a deep dive with two leading experts who will highlight how megatrends such as regionalisation, digitisation and energy transition will transform the region.
Economist Pete Faulkner will reveal significant changes which are already being seen in Cairns TNQ's economy and reveal what's likely to come, while one of the nation's strategic regional champions, Regional Australia Institute CEO Liz Ritchie will provide insights on the population; employment trends driving these changes; and what policies, investments and innovations can best set TNQ up for further success. 
Registration for this event has now closed. 
JCU welcomes new Chancellor
James Cook University has welcomed Professor Ngiare Brown FRACGP to the role of Chancellor for the next five years.
Professor Brown is a passionate advocate for Indigenous health outcomes and one of the nation's first Indigenous medical graduates. She is the first female and first Indigenous Chancellor at JCU.
She will begin her five-year term on April 24, taking over from outgoing Chancellor Bill Tweddell who is retiring after seven years of service to the university.
Congratulations to Professor Brown on her appointment and a special thanks to Mr Tweddell for his significant contribution to the region over the past seven years.
New Member: Bastion Defence Consulting
Advance Cairns would like to welcome Bastion Defence Consulting as our newest Premier member.
Bastion is a maritime-focused company offering project management, engineering, maintenance management, procurement, integrated logistics support and more right across Australia. You can read more on their website.
Thank you to Bastion Defence Consulting for your support!
Upskill with fee-free TAFE
Queenslanders looking to upskill or change careers have the chance to enrol in one of 37,000 fee-free TAFE places available in 2023.
The initiative offers more than 80 skill sets, certificates and diplomas as part of the State Government's Queensland Workforce Strategy 2022-2023.
The courses include:
Diploma of Business
Diploma of Community Services
Certificate III in Information Technology
Certificate IV in Cyber Security
Certificate IV in Accounting and Bookkeeping.
Click here for information on courses available and how to enrol.
Reinsurance Pool: Customers encouraged to share insurance bills
Northern Australian businesses and residents are being encouraged to submit details of their insurance premiums to the ACCC's Insurance Monitoring branch to highlight the region's skyrocketing bills.
It follows a recent report by the ACCC into Northern Australia insurance premiums, which found that residents in the region pay almost double the national average premium for for strata and business insurance and more than $1000 above the average premium for residential insurance.
Customers can send their premium bills to insurancemonitoring@accc.gov.au.
Tropical Writers Festival
Australian journalism powerhouses Leigh Sales and Annabel Crabb will headline this year's Cairns Tropical Writer's Festival, back this year on 24-26 February after three years of COVID cancellations.
The festival's program includes an Evening with Sales & Crabb featuring a two-course meal and a conversation led by the long-time friends and colleagues; a presentation from well-known scientist and media personality Dr Karl Kruszelnicki on all things science, technology, engineering and maths; and an appearance from Torres Strait Islander film producer, director, screenwriter and actor, Aaron Fa'Aoso.
Click here to view the full program.