The final quarter of the post-COVID recovery year has been jam-packed with highlights including high-level government engagement in Brisbane and Canberra to meet state and federal government officials, the launch of our innovation series and an exclusive member event with one of Australia's business leaders.
Our federal and state government engagement came on the back of the Federal Budget which confirmed funding for major projects that will bring broad benefits to the wider community. From the marine precinct development to the revitalising impact of a central CBD campus for CQU, the exponential impact of these major initiatives and many others confirmed in the Budget will bring expansive benefits across the entire economy.
The focus on regional Australia and a renewed emphasis on Northern Australia was evident from the high-level meetings with members of parliament, senators and advisors. It is clear that government has a strong focus on the importance of Far North Queensland in line with its commitment to supporting and building flourishing regional communities right across the nation. We met with the Minister for Trade and Tourism Don Farrell to discuss the $15 million in international tourism funding, in particular the importance of the restoration of aviation services, and the opportunities of trade and investment, particularly into Asia-Pacific. The broad level of engagement and enthusiasm for our region means we should look forward to welcoming a number of ministers to FNQ in 2023.
We also met with Liz Ritchie, the CEO of the Regional Australia Institute and you can look forward to hearing more about the catalysing role of the institute at an event early in the new year.
In Brisbane, we were delighted to meet with Premier Annastacia Palaszczuk who was looking forward to the May parliamentary sitting here in Cairns, and we thanked the Government for the matched funding for the Cairns Marine Precinct Common User Facility. We were also pleased to engage directly with the Deputy Premier, Treasurer, Leader of the Opposition and senior departmental heads. We are watching with keen interest the work on the Far North Queensland Regional Plan which has land use and infrastructure at its core but will incorporate a broader look at wider economic, social and environmental implications.
A common theme across our engagement with both Federal and State Governments was the workforce and skills shortage and the housing crisis (and we note the recent report by the Queensland Government in a bid to tackle housing). We also raised concerns over the need to get international students back to the region and the burden of high insurance premiums and discussed a range of longer-term strategic issues.
To round out a busy month, we were pleased to host an exclusive event with one of Australia's business leaders, NBN Australia CEO Stephen Rue who mapped out a future of faster, more accessible and more efficient broadband services as well as outlining a multi-million investment in infrastructure upgrades. He also spoke of the NBN as a people business first, focused on connecting communities and bringing people and businesses together.  Sounds familiar to Advance Cairns members.
We also marked the launch of our Innovation Series with Reimagining the Future: Advanced Air Mobility in FNQ, which painted a future in which the emerging autonomous aviation industry could play a major part in the region, particularly in servicing rural and remote communities.
Read more about these events and other updates below.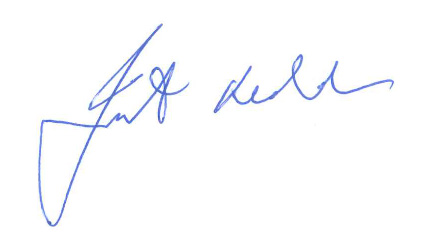 Jacinta Reddan
Chief Executive Officer
Advance Cairns
Infrastructure upgrades to boost digital connectivity
Increased data needs, a change in work styles, ongoing COVID impacts on health and the economy, and a mass shift to regional centres were some of the key trends highlighted at this week's exclusive lunch with NBN Australia CEO Stephen Rue.
With the NBN carrying about 90% of the country's data and supporting more than 8.5 million households or almost 20 million people who are connected to the network, Mr Rue said the demand for digital infrastructure has never been greater.
Mr Rue said Federal Government funding of $2.4bn for digital infrastructure upgrades will help the company deliver on its focuses of driving security and reliability, as well as limiting its impact on the environment and improving social equity for remote communities.
Also at the event, Advance Cairns was delighted to welcome Selectability as a new Community Member. The registered charity is one of regional Queensland's leading NDIS providers for mental health services, offering individual support, psychosocial recovery coaching and more.
NBN Co also recognised Cairns-based entrpreneur Jodie Mlikota, co-founder of Gathar, who took out the Women in Regional Business category of the 2021 Innovate with NBN Grants Program.
Advance Cairns supports Defence Strategic Review submission
Advance Cairns has supported calls for an expansion of HMAS Cairns, the establishment of an Office of the Pacific, and a commitment to grow the Navy's maintenance program in Cairns as outlined in Cairns Regional Council's recently released submission to the Federal Government's Defence Strategic Review.
Council's submission sought further defence investment into the region, highlighting FNQ's strategic location as a key asset to the nation's naval force.
The submission was built around four key themes, that Defence:
Build commercial viability through long-term commitments and anchor tenancies

Build enterprise capability through workforce utilisation and sovereign supply chain development and procurement

Facilitate enabling infrastructure through transparent communication around future Defence need

Collaborate closely with industry, state and local governments to tackle systemic issues such as skill shortages and supply chain resilience.
To view Advance Cairns' letter of support and Cairns Regional Council's full submission to the Defence Strategic Review, click here.
Autonomous aviation set to take off in Australia
Fast delivery of essential medical supplies and food to remote areas, efficient short-range transport and decreased reliance on roads and runways are all prospects for the not-so-distant future thanks to the emergence of Autonomous Electric Vertical Take-Off and Landing vehicles and other electric aviation aircraft.
Special guests Clem Newton-Brown (Skyportz), Tony Laws (V-Star Powered Lift Aviation) and Phil Owens (To70 Aviation Consultants) treated Advance Cairns members and guests to an engaging discussion on the transformational potential of the emerging advanced air mobility industry at an exclusive breakfast event moderated by JCU's Dr Samantha J Horseman.
This session was the first in our new Innovation Series, which was made possible by member Jim Bradley of Edge-ROV Autonomous Technology and Skytek who sponsored the future-focused discussion.
All three speakers' presentations from the day are available now on the Advance Cairns website.
New member: Selectability Cairns
Advance Cairns is delighted to welcome Selectability Cairns as a new Community Member.
Selectability is one of regional Queensland's leading NDIS providers for mental health services, helping hundreds of Cairns locals improve their quality of life and live more independently with NDIS assistance.
The registered charity provides individual support, psychosocial recovery coaching, support coordination and supported independent living across Cairns and beyond.
Member Spotlight: NORSTA wins Defence Teaming Award
NORSTA Maritime has been awarded the Defence Teaming Award at the 2022 DTC Defence Industry Awards Ceremony.

The award recognises successful collaboration between organisations to address capability gaps in the defence sector.

The NORSTA Team, made up of TRS, Norship, Nova Systems and SECORA Australasia, earned the recognition following their successful bid for the Regional Maintenance Provider – North East contract in December 2021.

Congratulations to team NORSTA on your win.
Landmark Industrial Relations reforms pass Senate
The Federal Government's landmark Industrial Relations reforms are one step closer to becoming law after being passed in the Senate on Thursday night. 
The reforms will include a review of current wage awards and pave the way for employees at businesses with common interests to negotiate and bargain together.
Construction companies and businesses with fewer than 20 employees are set to be exempt from the multi-employer bargaining, while greater protections will be in place for businesses with fewer than 50 staff members.
You can find more information on the reforms at employsure.com.au.
Member Spotlight: Cairns Private set to receive $18m upgrade
Construction on an $18m expansion is set to begin at Cairns Private Hospital in the new year to cater to increasing demand for private healthcare in the region.
The expansion will include development of two new theatres, with the first to be operational in 2024, as well as a new state-of-the-art sterilising department.
It is expected the new operating theatres will result in increased surgeries in specialties including ENT, orthopaedics, urology, plastics, vascular and general surgery.
Click here for the full media release.
Member Spotlight: Study Cairns welcomes new president
The region's peak body for international education and training, Study Cairns, has welcomed JCU Director of Marketing, Future Students and Admissions David Craig as its new president, with Janine Bowmaker stepping down after three years at the helm.

Ms Bowmaker has been instrumental to the organisation during her time as president, leading Study Cairns through a difficult three years for international education and earning recognition at this year's Cairns Regional Council Citizenship ceremony.

Mr Craig's appointment was announced at an event to celebrate 25 years of service from the region's peak international education and training body.

The Executive Committee of Study Cairns now consists of David Craig (President), Sophie Costi (Vice-President), Frank Lanza (Secretary) and Janine Bowmaker (Treasurer). They are joined by fellow committee members Jodie Duignan-George, Sarah Mort, Danielle Carey, Joy Jenkins, Nami Matsuoka and Samara Dever.
State funding opens for maritime industry
The Queensland maritime sector can look forward to $21m in funding thanks to a new grants program from the State Government.
The 'Backing Queensland Maritime Jobs' grants program aims to strengthen the maritime industry by stimulating investment, creating jobs and improving the sector's skill base.
The financial assistance is available through three grant programs: Coastal Shipping Grant Program, Maritime Employment Grant Program and Maritime Training Grant Program.
For more information on the Backing Queensland Maritime Jobs program go to msq.qld.gov.au/About-us/maritime-jobs.
Advance Cairns Platinum Members