What a time to be stepping in to helm Advance Cairns with the announcement in the Federal Budget of more than $500m in funding for major transformational projects for the region.
These initiatives will make a significant contribution to further diversifying the Cairns broader economy, creating jobs and skills growth, improving logistics and supply chains, and building a bright, sustainable future for the region. The Budget results speak volumes for the hard work of our Chair Nick Trompf, the Advance Cairns Board and key stakeholders, whose passion for the region is palpable.  The bar has certainly been set high in terms of carrying forward the mantle.
I was delighted to welcome the Minister for Infrastructure, Transport, Regional Development and Local Government the Hon Catherine King to an exclusive member breakfast, where she gave a sneak preview of what was to come in the Federal Budget. It was an honour to host the first formal engagement with Advance Cairns by a Minister from the new Albanese Government and this would not have been possible without the support of the Senator for Queensland, Nita Green.
You can find more information on these important initiatives in the newsletter below.
Watch out for more events later this month, with an innovation event highlighting the future of electric aircraft in FNQ on November 16 and a lunch with NBN Co CEO Stephen Rue on November 29. Tickets are available now on our website, with the NBN lunch to open soon.
With Chair Nick Trompf and our Government Relations Manager Taylor Moy, I look forward to travelling to Brisbane next week to meet with a number of key State Government officials. We will provide an update on these meetings in our next member communication.
On a personal note, can I thank those members who have extended a very warm FNQ welcome. I look forward to meeting more of you as I may make way around the region and across the membership – the collaboration, the pride in the region and the common belief in the opportunities which exist make for an incredibly exciting time ahead.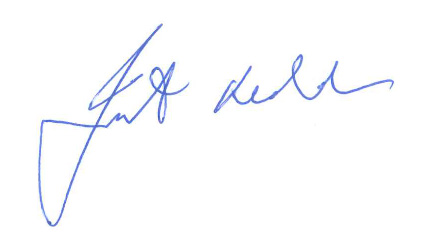 Jacinta Reddan
Chief Executive Officer
Advance Cairns
Innovation event: Reimagining the Future – Wed 16 Nov
Imagine a future in which airborne electric taxis are the norm and drones deliver critical medical supplies to regional communities. This future is closer than you think…
With predictions that we will see commercially operated electric aircraft flying across our skies by 2025, FNQ will need to build numerous strategically located "Vertiports" for aircraft to take off and land.
Hear from CEO and founder of Skyportz Clem Newton-Brown, Senior Aviation Consultant at To70 Aviation Phil Owen, and CEO and founder of V-Star Powered Lift Aviation Tony Laws as they discuss the advantages presented by drones, electric air taxis and other electric aircraft.
This complimentary breakfast event is thanks to Cairns-based companies EdgeROV and Skytek and will run from 7:15am-9am on Wednesday, November 16.
For more information or to register your place, click here.
TNQ big winner in Federal Budget
The region is set to receive more than half a billion dollars in Federal Government commitments following the Albanese Government's first Budget.
Delivery of $200m for the Cairns Marine Precinct and a CQUniversity Cairns CBD campus headlined the announcements, while TTNQ received confirmation of $15m to stimulate international tourism.
The region can also look forward to an additional $107.5m towards Cairns Regional Council's Cairns Water Security – Stage 1 project, $210m for the Kuranda Range Road upgrade, and $13.2m for Commonwealth Supported Places at JCU Medical School.
Click here for Advance Cairns' full response to the Federal Budget. Alternatively, you can view our Federal Budget submission here.
Annual General Meeting 2022
We are delighted to officially welcome Dwayne Freeman (Sea Swift) to the Advance Cairns Board of Directors alongside returning Directors Sharon Dawson (Dawson's Engineering) and Trent Twomey (Alive Pharmacy Warehouse) following their appointments at last week's AGM.
In addition, Colin MacKinnon (Brilliant Technologies), Tim Campbell (TAFE QLD), Anne Pleash (Mission Consulting Solutions), and Rhiannon Saunders (WGC) were appointed to the Advance Cairns Advisory Council.
We would like to say a special thank you to outgoing Deputy Chair Michael Delaney (BDO), who has been instrumental for the organisation since his appointment to our Board in 2012.
Minister Catherine King joins Advance Cairns members
Years of collaboration across business, local government and other interest groups came to fruition with the confirmation of Federal Government funding for two transformative initiatives for Cairns: $300m for the Cairns Marine Precinct (shared between the Federal and State Governments) and $50m for the development of a CQUniversity Cairns CBD campus.
The announcements were confirmed at an exclusive Advance Cairns breakfast with Minister for Infrastructure, Transport, Regional Development and Local Government Catherine King, who provided members with a special pre-Budget preview.
Minister King congratulated Advance Cairns and the local community on our cohesive advocacy work, highlighting the strength of collaboration and speaking with one voice for the region.
You can view the full event gallery here.
Our input into Defence Strategic Review
An increase in RAN assets home ported in Cairns, funding to replace Naval hydrographic vessels currently home ported in Cairns, and substantial expansion of HMAS Cairns facilities and capacity were among several key recommendations supported by Advance Cairns ahead of the Federal Government's Defence Strategic Review next year.
Submissions from Ports North and Cairns Regional Council were commended by Advance Cairns to former Minister for Defence, Professor the Hon Stephen Smith and former Chief of the Defence Force, Air Chief Marshal Sir Angus Houston AK AFC (Ret'd), who were appointed by Defence Minister the Hon Richard Marles to lead the review.
The submissions highlighted the region's strong ties to the Pacific, its strategic location as a national defence asset, and its position as the premier maritime destination for the region, 
Advance Cairns noted the urgency of the review, with completion expected by March 2023. The ambitious timeline reflects the Federal Government's strong focus on defence amid heightened geopolitical tensions in the Western Pacific.
For more information on the Federal Government's Defence Strategic Review, click here.
New members: Silica Resources Australia & SMC Marine
Advance Cairns would like to welcome Silica Resources Australia as a new Executive Member and SMC Marine as a General Member.
Silica Resources Australia is a new company in Far North Queensland that's developing a high grade silica sand project at Mourilyan, south of Innisfail. The project will provide the silica sand required to produce photovoltaic glass used in the construction of solar panels and flat glass for the IT and automotive industries. The company website is still under construction, but you can read more on its founder and Managing Director Rob Tindall here.
SMC Marine has been assisting the development of maritime land infrastructure across Australia since its inception in 2001. Their capabilities include design and construction, piling, marine demolition, maintenance, and dredging. You can view the website here.
Thank you to Silica Resources Australia and SMC Marine for your support, it's great to have you both on board!
Advance Cairns Platinum Members